Your district has the option to add customized notes to any TEKS RS Instructional Focus Document (IFD) that will be visible to you whenever you access the document.
SITE ACCESS: TEKS Resource System Components > Search All Components or Curriculum Search
Click on the TEKS Resource System Components drop-down in the site's main navigation menu and select the Search All Components or Curriculum Quick Search option. Use the associated support guides (Search All Components and Curriculum Quick Search) for assistance with using either of these pages to locate the desired Instructional Focus Document.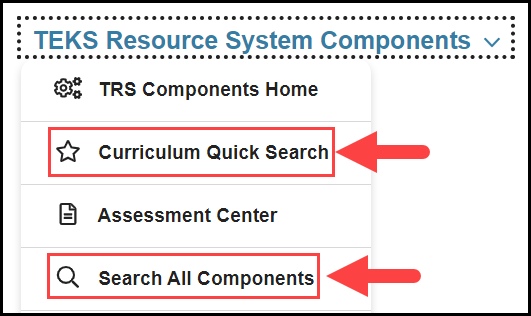 After locating the IFD of interest, click on the District Notes link in the navigation menu along the left side of the page. If the District Notes link is not present, it means your district has not added any notes to this particular IFD.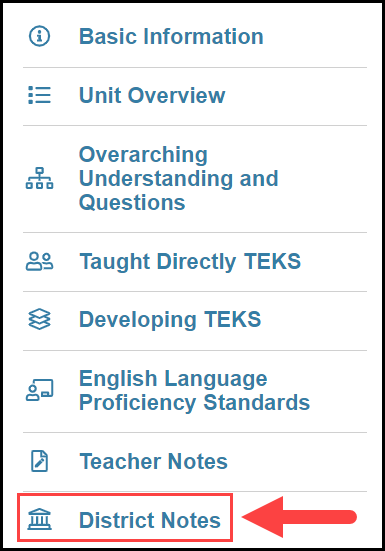 The District Notes section of the IFD will display any notes and/or hyperlinks added by your district. If you have any questions about the content in this section, please contact your District Content Admin(s).